2022 Sprout Film Festival
This form stopped accepting submissions on September 18, 2022 2:00 pm PDT.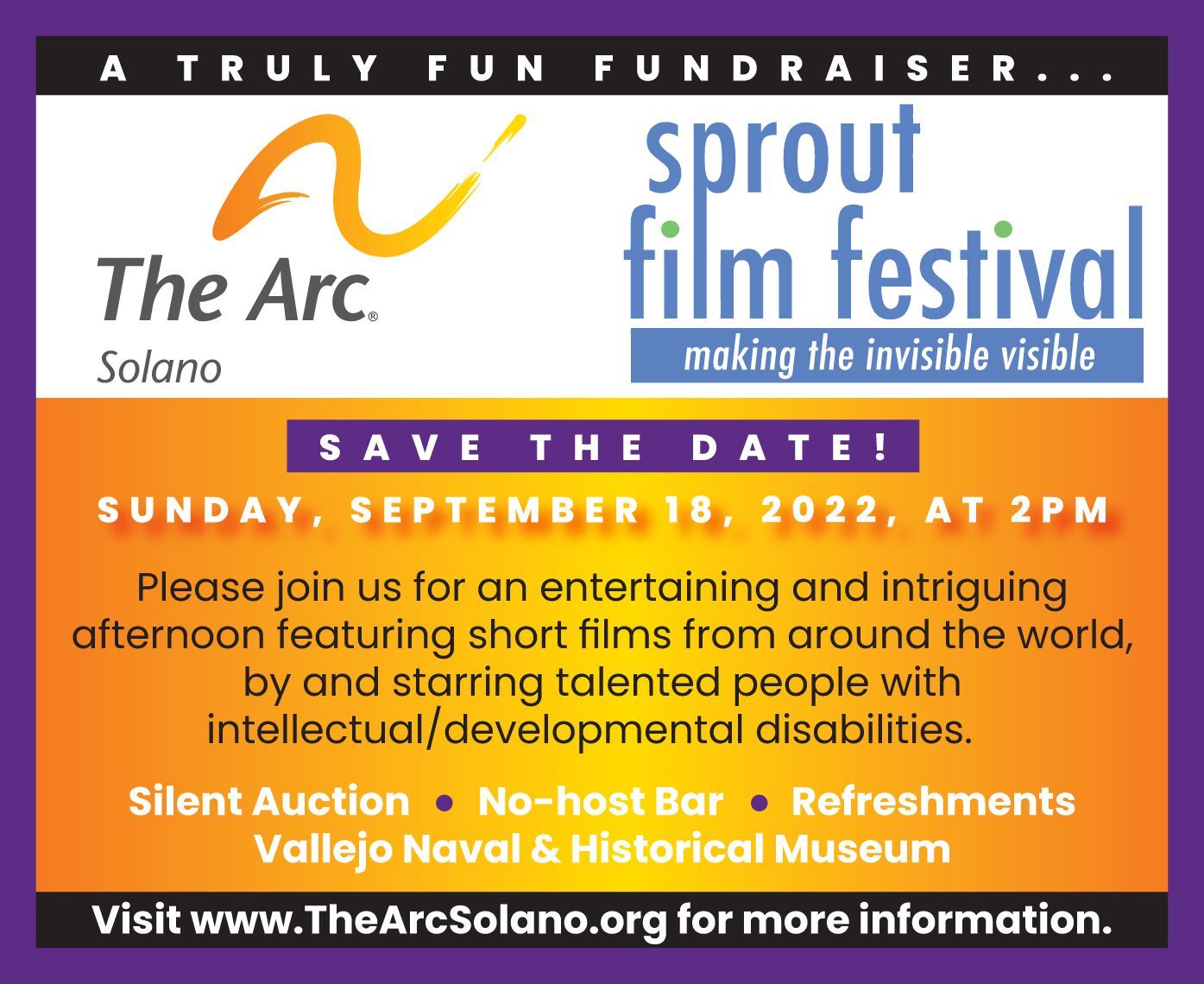 The Arc-Solano is proud to host its 4th annual Sprout Film Festival, which focuses exclusively on films that celebrate the diverse lives and creativity of people with developmental disabilities. It challenges assumptions and breaks down stereotypes. Get ready to be amazed, humbled, and filled with admiration for a population that largely remains hidden on the sidelines.
This year, our event will be held at the Vallejo Naval and Historical Museum in downtown Vallejo. We will watch over a dozen short films that are 2 minutes - 20 minutes in length and come from around the world. We will watch a variety of genres, including comedy, drama, documentary, and music video. Our fundraiser will feature a silent auction, filled with items from around our community as well as vacations and "experiences" from TravelPledge. The auction and refreshments will be in the gorgeous Hall of History while the films will be screened in the lovely Heritage Chamber.
We look forward to seeing you and thank you in advance for your support. Funds raised from the Sprout Film Festival are put towards our mission, which is to promote the greatest personal growth, community understanding, and full participation of people with developmental disabilities and their families through support, education, and advocacy.
Contact Information
Stacey Martinez
(707) 552-2935
Silent Auction
This year, we are featuring an array of "experiences" from TravelPledge, ranging from ballet and guitar lessons to trips to a Mendocino B & B and a week in Las Vegas.  We are also proud to have items and gift cards from our amazing local businesses, restaurants, and artists! Donors to our silent auction include places like Alibi Bookshop, the Lawrence Hall of Science, Buttercup diner, the Sacramento Rivercats, local author Claire Kann, and local jewelry artist Gina L Tucker. You will have plenty of time to browse the items before we begin the films and during intermission. Check-out will be at the end of the event. Accepted forms of payment include credit cards, checks, and cash. 
---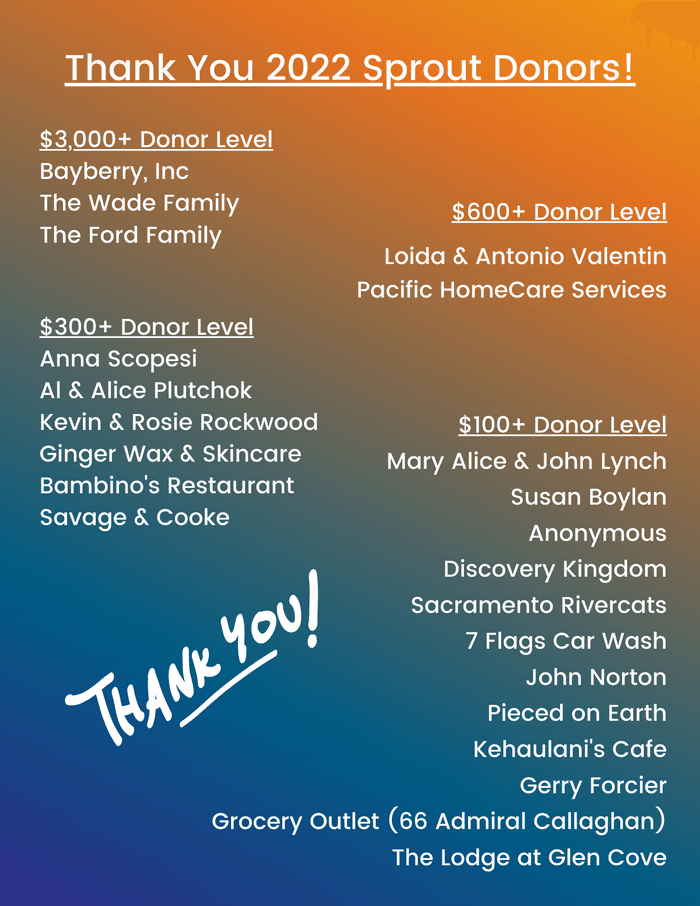 Thank you to Grocery Outlet (66 Admiral Callaghan Lane) and The Lodge at Glen Cove for providing our bar and desserts at this year's Sprout Film Festival! Your generosity is very much appreciated!
---