Sprout Film Festival Fundraiser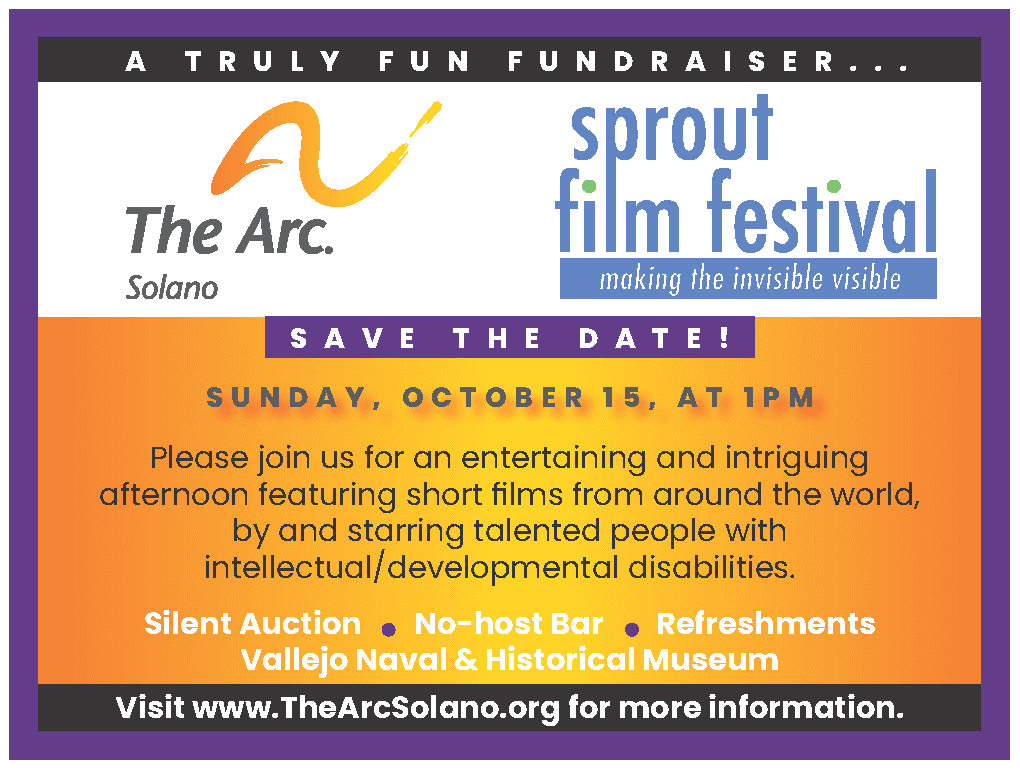 October 15, 2023, will be our 5th annual Sprout Film Festival! This event focuses exclusively on films that celebrate the diverse lives and creativity of people with developmental disabilities. For the second year, our fundraiser will be at the beautiful Vallejo Naval and Historical Museum in downtown Vallejo. Our films will be screened in the lovely Hall of History along with our silent auction, no-host bar, and appetizers.
What can you expect from this event? Comedy! Drama! Documentary! Poetry! Music Video! We have it all! Previous attendees have been blown away by the talent they've seen on the screen and they've enjoyed themselves immensely. Plus, the silent auction is filled with desirable items and gift cards from our local community, exciting trips, jewelry, and artwork from local artisans. Last year's auction donors included Bambino's, Kehaulani's Cafe, Moment's Shared, Java Jax, The Buttercup Diner, the Sacramento Rivercats, Alibi Bookshop, Pieced on Earth, and Savage & Cooke.
Funds raised from the Sprout Film Festival are used towards our mission, which is to promote the greatest personal growth, community understanding, and full participation of people with developmental disabilities and their families through support, education, and advocacy.
***Please note: we have received word that the elevator at our venue has broken and it does not look like it will be repaired in time for our event. This means that the bathrooms cannot be reached without the use of stairs. To reach the bathrooms from the Film Festival location, you will have to go negotiate 7 stairs.***